The COVID-19 pandemic has uprooted many students' study abroad plans, with focus rightly on staying healthy and reducing the spread of the virus.
So, if you're a student hoping to study abroad, you're probably wondering how you should proceed, given the circumstances.
In this article, we hope to uncover some of the answers to the many questions you're likely to have at this time…
Why should you still study abroad?
Studying abroad is a great way to stand out to future employers. You'll come home with a new perspective on culture, improved language skills and new personal (and possibly professional) connections. You'll also have plenty of new experiences to draw from in interviews.
Despite the disruption to travel, an ongoing survey of 14,416 prospective international students has found that over 90 percent of those intending to study at an EU university are still planning to study abroad.
If travel is still prohibited by Fall 2020, can students still study abroad next academic year?
It will still be possible, but perhaps not in the way you originally thought.
Universities UK said: "Many universities are developing contingency plans in case international students are unable to attend classes on campus this autumn."
This may mean that universities may still accept international students on the basis that courses will be delivered online until it's possible for students to attend in person.
Northeastern University is now offering virtual study abroad programs. These programs promise students a uniquely immersive experience as well as a chance to explore global ideas and engage with cross-cultural perspectives.
"Our advice to students is to make contact with the institutions they are thinking of studying at in the UK to receive updates from them as the situation develops", said Universities UK.
Getting a visa
The UK government said that many visa application centers around the world are closed or offering limited services.
For advice on visa services in your country, contact TLS if you're in Europe, Africa and parts of the Middle East, or VFS global for all other countries
English language tests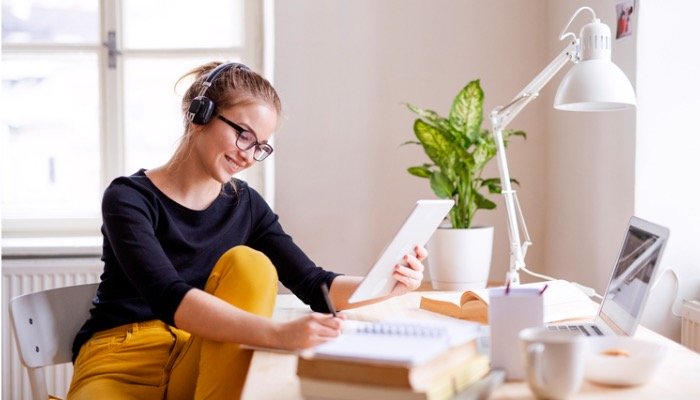 To study in an English-speaking country, you must have completed an English-language proficiency test like IELTS, TOEFL iBT, Cambridge Proficiency (CPE), Cambridge Advanced (CAE), the Pearson Test of English (PTE) or equivalent.
With the COVID-19 situation progressing, it's unlikely that you'll be able to attend a test center to complete your English Language proficiency exams. Some universities are saying that you can send in your application and provide the results for the English language proficiency test afterward.
IELTS said "in locations where it is permitted and safe to do so, IELTS testing is going ahead, with additional precautions in place to help protect the health of test-takers and staff." However, these tests may be suspended at short notice due to the evolving situation.
The UK Home Office said that when students are required to take English Language tests overseas but cannot attend a test center, individual higher education providers with a track record of compliance can now self-assess a student's level of English.
Alternatively, Duolingo is now offering English language proficiency tests, which you can take online at any time, anywhere. The test takes one hour, and you get the results in two days. The test costs US$49 and is accepted by hundreds of universities around the world.
source: topuniversities.com